I'm looking into a cash advance loan for the first time.
How does this work?
500FastCash™ provides fast and convenient loans to people in need every day. With our quick and easy application and approval process, we can provide you with the funds you need typically within 24 hours!
Your Privacy Is Important To Us.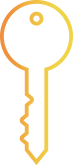 View Our Privacy Policy >